Suzanne's Northwestern University Photos
November 21, 1978
(Click on the photos to enlarge)
I saw this show when I was 21 and a student at Purdue Univ. This was my 3rd Bruce show. I drove up to Evanston right before Thanksgiving with 3 guys; 2 of which I knew. We didn't have tickets, but were able to buy from people outside.
I know that this first photo was taken during "Spirit In The Night".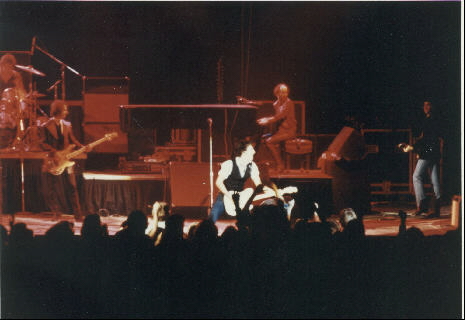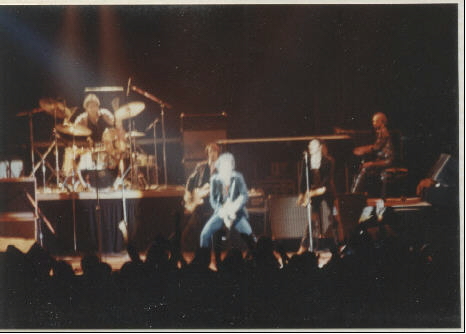 The place was a dump; actually had a dirt floor!! In the boot you can hear Bruce say, "Let's kick up some dust around here." And this was at Northwestern Univ.!
It was freezing cold and snowing. I stood outside about an hour after the show and Bruce signed my BTR album. He also pulled me over the barricade so my friend could take a picture of us. Unfortunately, that roll of film was lost in the mail. Some things were just not meant to be...
Suzanne SEValle3@aol.com